pdfFiller is not affiliated with any government organization
Get the free list of medications form
Show details
Hide details
Also list any medicine you take only on occasion like . Medication Brand and Generic Name Dose How and How Often You Take the Medication Reason for taking Date Started Check here if additional pages of medicine list attached Prescriber Continuation of List of Current Medications Page of Universal Medication Form Instructions for Use ALWAYS KEEP THIS FORM WITH YOU. Name UNIVERSAL MEDICATION FORM Always keep this form with you. Instructions on page 4. Date of Birth Sex circle one Male Female...
Get, Create, Make and Sign medication list from
Get Form

eSign

Fax

Email

Add Annotation

Share
How to fill out list of medications form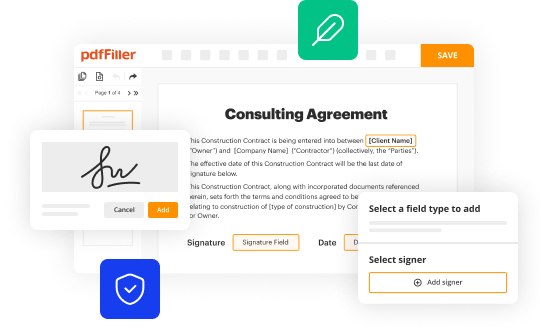 How to fill out a list of medications?
01
Make a list of all the medications you are currently taking. Include both prescription medications and over-the-counter drugs.
02
Write down the name of each medication, dosage instructions, and the frequency with which it needs to be taken.
03
Include any important notes or special instructions provided by your healthcare provider, such as taking the medication with food or avoiding certain activities while on the medication.
04
Include the start date and end date for each medication, if applicable.
05
Be sure to update the list whenever there are changes in your medication regimen, such as starting a new medication, stopping a medication, or adjusting dosages.
Who needs a list of medications?
01
Individuals who are managing multiple medications, especially if prescribed by different healthcare providers.
02
People with chronic health conditions who need to keep track of their medication regimen.
03
Caregivers or family members responsible for the medication management of someone else, such as an elderly parent or a child with a chronic illness.
04
Individuals who frequently visit different healthcare providers and need to provide accurate information about their current medications.
05
People with allergies or potential drug interactions who need to communicate their medication history to healthcare providers in emergency situations.
This is how it works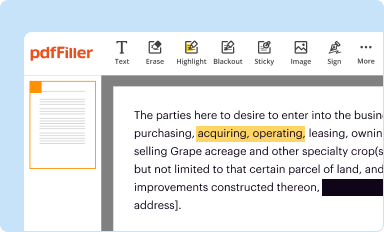 Edit your list of medications form form online
Type text, complete fillable fields, insert images, highlight or blackout data for discretion, add comments, and more.
Add your legally-binding signature
Draw or type your signature, upload a signature image, or capture it with your digital camera.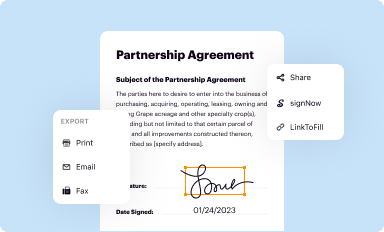 Share your form instantly
Email, fax, or share your list of medications form form via URL. You can also download, print, or export forms to your preferred cloud storage service.
Editing list of medications online
To use our professional PDF editor, follow these steps:
1
Set up an account. If you are a new user, click Start Free Trial and establish a profile.
2
Prepare a file. Use the Add New button. Then upload your file to the system from your device, importing it from internal mail, the cloud, or by adding its URL.
3
Edit medication list form. Replace text, adding objects, rearranging pages, and more. Then select the Documents tab to combine, divide, lock or unlock the file.
4
Save your file. Select it from your list of records. Then, move your cursor to the right toolbar and choose one of the exporting options. You can save it in multiple formats, download it as a PDF, send it by email, or store it in the cloud, among other things.
It's easier to work with documents with pdfFiller than you can have believed. Sign up for a free account to view.
People Also Ask about list of medications
What is the purpose of a medication sheet?
What is a personal medication list?
How do you make a medication sheet?
How do I make a list of my medications?
What is included in a medication form?
What is a medication template?
Blank Medication List Form is not the form you're looking for?
Search for another form here.
Comments and Help with list form medication print
Video instructions and help with filling out and completing list of medications
Instructions and Help about medication listing template form
Hi Arthur Marshes ski here and welcome to introduction to Authority prescription buy footwork podiatric laboratory what we are going to be talking about in this presentation is how to get the most out of your pathology prescription when dealing with footwork so let's begin what makes footwork different from the others basically it's the ability to give the podiatrist what they require and that is done through a variety of techniques and materials what we're talking about techniques is when we're talking about modified reply converted wedges court shorter we pretty much do everything and materials we utilize polypropylene we also utilize carbon fiber different types of a VA and when we're talking about polypropylene because we machine these days we can machine the polypropylene in half a millimeter increments ranging from pretty much one millimeter up to six understanding what the podiatrist needs here at footwork will have full Sun podiatrists working on the design process, so your prescription is actually assessed by a podiatrist by a practicing podiatrist so if there are any issues on the prescription form will be able to pick it up give you a call and make sure that you get what you want producing what the podiatrist needs this comes down to the ability to machine the shapes that you require one thing is to ask for a certain shape, but then the other one is to actually produce that shape and that is through the machining centers that we use the software that we have as well as the materials that we use polypropylene for example comes in thicknesses of 30 35 40 and now 50 millimeters most labs don't use polypropylene higher than 35 millimeters so if you require an arch that is higher than that you will not receive it with us, we have polypropylene going up to 15 millimeters thick which means we can generate natural an orthotic shell or a medial flange or middle fillet that is well above 35 millimeters technical support once again we're fools on podiatrists here so if you have a question about the prescription form, or you'd like to discuss a case you can ring us up and get some help finish of the product our staff care about what they do they are proud of what they do and when you receive a pair of orthotics that you've charged your patient hundreds of dollars for when you open up the bag you don't want to look like something that a five-year-old has produced in the kindergarten with glue hanging off it and the curve is being uneven etc the products got to look like something what they're paying for turnaround time we have a turnaround some a standard turnaround some of five working days that is five working days from when we received your cast or your skin so if we received your cast on a Monday you should receive your orthotics back the following Monday we can also produce orthotics the same day however we do require a notice and advance, so we know that it's coming that is a very difficult job to do that, but we have made orthotics and...
FAQ
Who is required to file list of medications?

In most countries, healthcare providers are required to keep a list of medications prescribed for their patients. In the United States, this is known as a Medication Administration Record (MAR). The MAR is a document that lists all medications, including prescription, over-the-counter, and herbal remedies, that are prescribed for a patient. The healthcare provider is responsible for ensuring that the MAR is kept up to date and accurate.

What information must be reported on list of medications?

The information that must be reported on a list of medications includes: medication name, dosage, route of administration, frequency of administration, prescribing doctor, date of first prescription, and date of last refill.

When is the deadline to file list of medications in 2023?

The deadline to file list of medications in 2023 has not yet been determined.

What is the penalty for the late filing of list of medications?

The penalty for the late filing of a list of medications is typically a warning or a fine issued by the relevant regulatory body. Depending on the severity of the violation, the penalty could range from a warning to a fine, suspension or revocation of the relevant license.

What is list of medications?

A list of medications refers to a comprehensive record of the drugs that an individual is currently taking or has taken in the past. It typically includes the names of the medications, dosages, frequencies, and the duration of use. This list can be maintained by the individual themselves, their healthcare provider, or a pharmacy. Having an updated and accurate medication list is essential for ensuring safe and effective healthcare, as it helps to avoid drug interactions, allergic reactions, and medication errors.

How to fill out list of medications?

To fill out a list of medications, follow these steps: 1. Start by gathering all your prescription medications, over-the-counter drugs, vitamins, supplements, and any herbal remedies you regularly take. 2. Take a pen and paper, or use a printable medication list template or a smartphone app to record your medications. Ensure you have enough space to note down all the relevant details. 3. Include the following information for each medication: - medication name: Write down the exact name of each medication. - dosage: Specify the amount of medication you take (e.g., milligrams, micrograms, units) and how often (e.g., twice a day, every six hours). - route: Mention how the medication is taken (e.g., orally, topically, injection). - frequency: State how frequently you take the medication (e.g., once a day, every four hours). - purpose: Note why you are taking each medication (e.g., for high blood pressure, pain relief, allergies). - prescribing doctor: Mention the name of the healthcare professional who prescribed the medication. - start date: Record when you began taking the medication. - end date (if applicable): Include the date if you have a specific duration for taking the medication. 4. Once you have gathered and recorded all the necessary information for each medication, review it carefully to ensure accuracy and completeness. 5. Store the medication list in a safe and easily accessible place, preferably with your personal health records. You can keep a copy in your wallet, on your phone, or share it with a trusted family member or caregiver. 6. Update your medication list whenever there are any changes, such as starting a new medication, modifying dosages, or discontinuing any medications. It's important to keep the list current to assist healthcare professionals in providing appropriate care. 7. If available, consider utilizing technology by using medication management apps or electronic health records to maintain an easily updatable and shareable medication list. Remember to consult your healthcare provider or pharmacist if you have any questions or concerns about your medications.

What is the purpose of list of medications?

The purpose of a list of medications is to keep track of all the medications an individual is currently taking. It serves as a comprehensive record that includes the names of the medications, dosage information, frequency of usage, and any specific instructions. The list helps healthcare professionals, such as doctors, nurses, and pharmacists, understand a patient's current medication regimen and make informed decisions about their healthcare. It can also help prevent medication errors, support coordination of care between healthcare providers, and assist in emergency situations where immediate access to a person's medication information is essential. Additionally, the list of medications can be used to identify potential drug interactions and allergies, ensuring safe and effective treatment.

How can I modify list of medications without leaving Google Drive?

People who need to keep track of documents and fill out forms quickly can connect PDF Filler to their Google Docs account. This means that they can make, edit, and sign documents right from their Google Drive. Make your medication list form into a fillable form that you can manage and sign from any internet-connected device with this add-on.

How do I make edits in blank medication list form without leaving Chrome?

Add pdfFiller Google Chrome Extension to your web browser to start editing medication list template and other documents directly from a Google search page. The service allows you to make changes in your documents when viewing them in Chrome. Create fillable documents and edit existing PDFs from any internet-connected device with pdfFiller.

How do I complete list form medication on an Android device?

Complete list form medication printable and other documents on your Android device with the pdfFiller app. The software allows you to modify information, eSign, annotate, and share files. You may view your papers from anywhere with an internet connection.